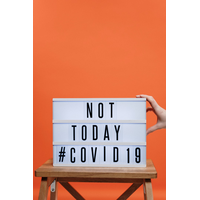 How to Survive Stressful Times
We talk a lot about well-being, mental health, stress and anxiety these days, and with good reason. There is rather a lot to be stressed and anxious about during a global pandemic! So how best to survive during this stressful time?.
Morneau Shepell considers there to be four aspects to well-being:
Mental

Physical

Social

Financial
Each of these aspects is really worth thinking about. When was the last time you asked yourself:
How is my mental well-being?

My physical well-being?

Social well-being?

Financial well-being?
When one of these areas of our life is "ill", we quickly become ill…
Right now it's rather likely that your well-being, and the well-being of your employees is, at best, strained. But how can you actually do something about it?
Morneau Shepell has created many wonderful resources to support Canadians in coping during this time. Here are a few of them:
WellCan: free mental health app launched for all Canadians
Morneau Shepell is proud to be part of a team that created a free online app called WELLCAN- for Canadians to use to assist in mental health during these challenging times – Search for WELLCAN in the Apple App store or Google Play, download and set up your profile to start using it. http://morneaushepell.mediaroom.com/2020-04-06-A-message-for-all-Canadians
2. Managing Anxiety: Blog Post Q&A with Clinical Psychologist, Dr. Brooke Halpern: How to best manage anxiety during the coronavirus outbreak
3. Emotional Wellbeing Video: Emotional Well-Being During the COVID-19 Pandemic
4. Well-being Wednesdays on Facebook Live
Starting Wednesday, April 8, the Morneau Shepell LifeWorks team will host weekly Well-being Wednesdays Facebook Live sessions from our LifeWorks by Morneau Shepell Facebook page. Well-being Wednesdays sessions will run for 30 minutes in both English and French and focus on one of the four pillars of well-being: Mental, Physical, Social, and Financial.
Join live for Well-being Wednesdays by visiting the LifeWorks Facebook page. If you can't make it to a Live event, no problem; the session recordings will be posted on their LifeWorks platform, websites, and social channels.
Here's the Well-being Wednesdays schedule for April:
Wednesday April 22, 10:00am EST (French) and 11:00am EST (English): Social well-being

Wednesday April 29, 10:00am EST (French) and 11:00am EST (English): Financial well-being
And what about EAP's (Employee Assistance Plans)?
They aren't something that gets talked about much at work or at home, yet many people have access to them! They aren't mandatory, they aren't particularly flashy or new and they can cause people embarrassment. "Oh, I don't need that. I'm fine!"
And quite frankly they are under-utilized…yet they wield powerful returns.
Let's take a look at some data: According to a Morneau Shepell LifeWorks client study, 82% surveyed felt it improved their mental health. And from a company ROI perspective, the same study found a 57% improvement in absenteeism and an 81% improvement in productivity.
It's estimated that 30% of people in a workplace are impacted by a mental health issue, 28% are caring for elderly dependents, 16% are caring for both children and elderly dependents, 24% have anxiety over debt and 10% are suffering from depression or addiction.
Those are last year's stats. We can all safely assume that these numbers have just skyrocketed.
Now is the time for EAPs to be leveraged by all of us!
Right now, let's consider every day a Bell Mental Health Day. Check in with yourself. Check in with your friends, family and colleagues. And take care of your mental, physical, social and financial well-being. #BellLetsTalk
---