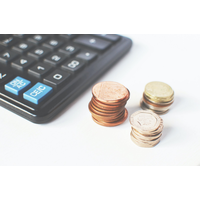 What does the "Pay Gap Problem" mean?
Let's take a look at some facts…Data from one of our recent Tech Salary Surveys showed an overall gender pay gap of 20% or $17,700. This tracks closely to recent numbers produced by Brookfield Institute for Innovation and Entrepreneurship, housed within Ryerson University in Toronto. They found a $19,750 pay gap between male and female workers with Bachelor's degrees or higher, working in Canadian tech jobs…just facts.
Getting a little more granular with some of the most common jobs shows a pattern:
38% of intermediate animators reported were female. 62% were male.

The average female intermediate level animator salary reported in the survey was 5% less than the equivalent male salary.

14% of the fully competent software engineers were female and 86% were male.

The average female salary for a fully competent software engineer was 4.4% less than the equivalent male salary.
Looking at the more senior positions surveyed, the percent of female incumbents drops:
Females make up 9% of senior / lead software engineers with males making up 91% and being paid 5% more.
The numbers get bleaker as we look at even more senior positions:
Females make up only 1% of software engineering managers in the survey.

Males fill 99% of these positions.

The average female salary for this management position is 8% lower than the average male salary.
The pay gap in our industry is tangible and sizable, both overall and within roles. It is something that is easily measured within each company, yet few companies actually pause to measure it. Have you?
How can you measure it? There are a few different ways, some more complex than others. Rather than facing analysis paralysis, just run some straightforward numbers. Look at the percent of females you have in each position and look at the average pay by gender, by role. Then ask yourself and your management team – what are we going to do about this?
The vast majority of BC tech companies are small and it's easy to look at pay equity as something only big companies have the resources in which to invest, but it's something smaller companies can and should tackle too.
Story time: 7Geese, a Vancouver-based start-up focusing on real-time performance management, goal setting and career development, is one smaller tech company that's tackling it. They stepped back, measured the gap and analyzed what was happening to create it. They learned that a lack of pay structure had enabled a gap between males, who were more frequently negotiating higher pay, and females, who were less frequently negotiating. They built a clear and transparent pay philosophy and structure and worked with all of their managers to level jobs and get everyone on the same playing field. 7Geese showed bravery in transparently tackling this issue and their employees responded well to it. They are proud of what they are doing, and they should be.
Want an inclusive environment in your company? Pay equity is a key component of that.
Take a moment to reflect: Is the Pay Gap a problem within your organization? If so, measure it and take a big step towards changing it!
---