Diversity & Inclusion in B.C.
HR Tech Group is thrilled to be driving a multi-year Diversity and Inclusion Tech Project. The purpose of this project is to increase the attraction, retention and advancement of women, Indigenous peoples, people with disabilities, people of colour, newcomers to Canada, and individuals who identify as LGBTQ/2S in addition to all under-represented groups in skilled occupations in B.C.'s technology sector.
Through the course of this project we are implementing several diversity, inclusion and indigenization strategies to recruit, retain and support career development in these professions.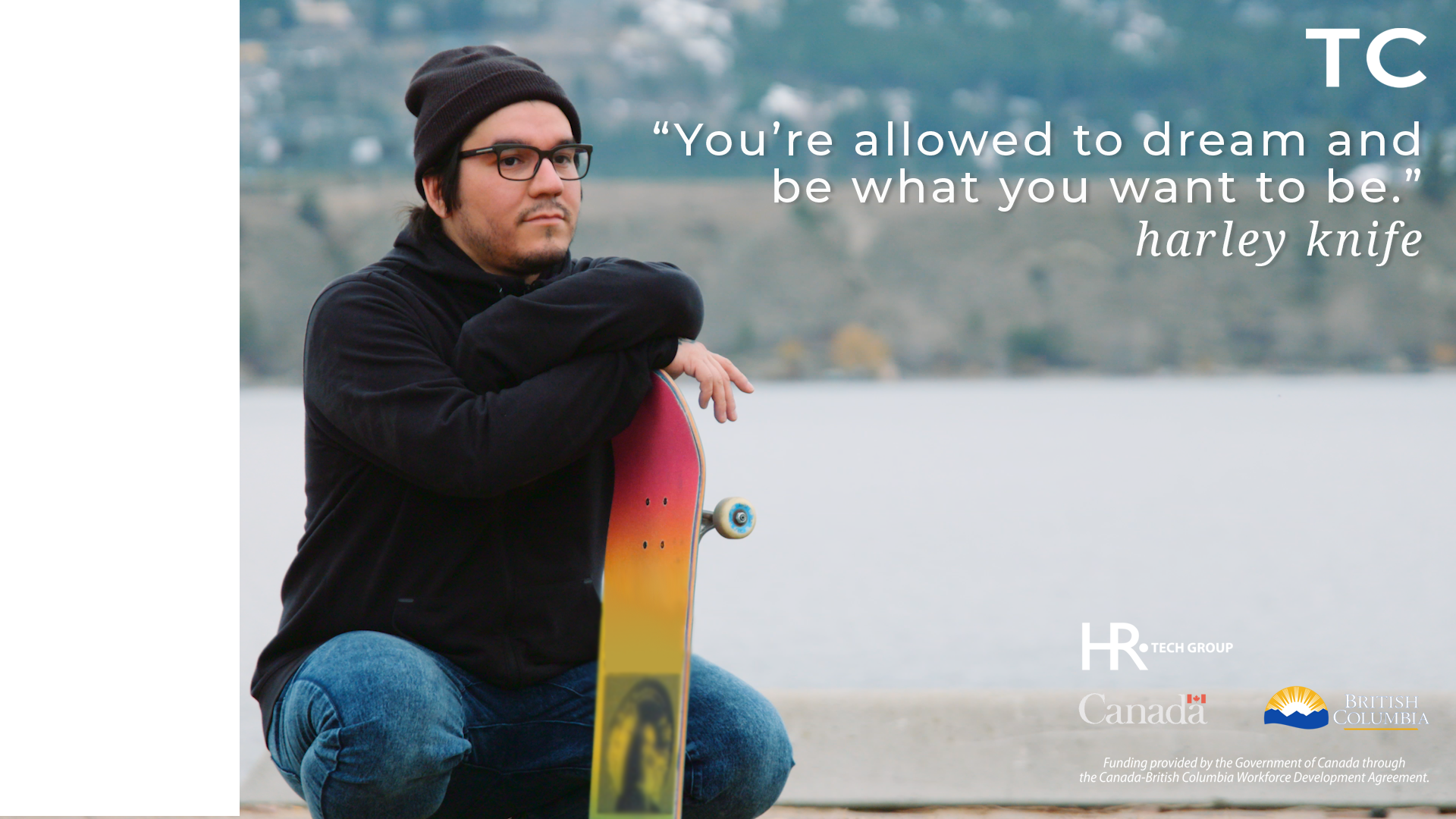 Everyone belongs in Tech: How Harley followed his passion for cartoons and found his dream job.
Harley Knife is a Senior Animator at Yeti Farm, a Kelowna-based animation studio providing animation services and creating original content for broadcast and digital platforms.
Watch it here. 
We are a non-profit association of HR professionals in the tech industry. We are the producers of BC's leading Tech Salary Survey and we provide thought leadership, news and benchmark data to keep all of our members up to date on local best practices within the tech industry.
Our drive is to enable growth in the tech industry by collaborating, championing the needs of our industry and delivering quality data and HR thought leadership.
Through our Diversity & Inclusion Tech project we are providing knowledge and tools to the tech community so together we can make a difference.
The project is generating four key legacies:
An online Diversity and Inclusion Resource HUB, full of resources to support you in building a more diverse and inclusive workplace. 
Three intensive diversity and inclusion training 

programs

 designed specifically for tech industry leaders. 

These programs 

provide you with skills to build a workplace

 where everyone has access and equal opportunity to succeed.

Tools and templates you can use to benchmark diversity within your organization. 
An annual Diversity in Tech Dashboard, measuring progress for the sector.
Join our mailing list to start receiving relevant and actionable information on 
Diversity and Inclusion training, resources and events targeted at BC's tech industry.
Join our Mailing List to learn more
Key Benefits of staying connected
Find helpful resources on our D&I Resource HUB… which is coming soon
Gain valuable reports, statistics and insights on the diversity of BC's tech industry
Be better equipped to build a more diverse and inclusive work environment
Let's make our tech industry
a more diverse and inclusive place!