THIS EVENT IS CURRENTLY FULL - TO BE PLACED ON THE WAITLIST PLEASE EMAIL: Jill Charlton @ jill.charlton@stemcell.com

Workshop Description // HR Tech Group

Title: Beyond the Buzz Words of Employer Branding

Description:

Finding great people for your business is hard. Keeping them is even harder. In a market where job seekers have more choice (and power!) than ever, a stand-out employer brand plays a key role in attracting and retaining top talent.

Let's be real: you already knew that. We all read the same articles, hear the same podcasts and 'like' the same posts. But where do youactually start to 'leverage' your employer brand? Heck, what does it even mean?!

Go beyond the buzzwords. Join us for a collaborative design thinking workshop to co-create practical strategies to leverage your employer brand for hiring and retention! During this hands-on workshop, we will dive into what you need to understand, know and — most importantly — DO to develop a high impact employer brand program. Practical, with just enough blue sky dreaming to fuel your employer brand BHAGs!

What is Design Thinking?

Human-centered design that takes a collaborative & creative approach to solving complex problems. Through collaboration and brainstorming, we identify opportunities & co-create high impact solutions.

Key Takeaways:

From this workshop, you will walk away with ideas, knowledge, tools and resources to leverage your employer brand to help you hire and retain top talent.

What You Will Learn:

So, what the heck even is an 'employer brand'?

Understand the employer brand ecosystem.

Practical strategies to build an employer brand program for recruitment & retention.

Who Should Attend:

You!

---

Speaker Bio: Brianna Blaney, Founder + Managing Partner, EnvolStrategies
Make your business human. Brianna launched EnvolStrategies as the anti-recruitment agency, offering a fresh alternative to the outdated contingency model that we all know … and don't love. Envol helps companies across North America build high performing teams through employer branding, recruiting and human resources solutions. Whether you're a big brand like University of Ottawa or a startup just getting off the ground, Envol's solutions were built to scale. Brianna's newest venture DeepNDInc. is the technical evolution of Envol. DeepNDhelps companies predict better hiring outcomes using artificial intelligence.
In 2018, Brianna was awarded the prestigious 30 Under 30 Award in recognition of her fresh, business-focused hiring solutions. When she's not building people strategies and driving the future of work, Brianna advocates for local initiatives with organizations like BC Women's Hospital Foundation, Vancouver Aquarium, Young Women in Business and her newly launched charitable platform, PHIL.gives.
---

Location: A Thinking Ape Office (200-1132 Alberni street).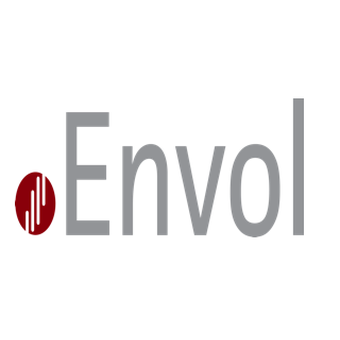 1132 Alberni St #200, Vancouver, BC V6E 1A5, Canada