Immigration Pathways to Hire Global Talent for B.C.'s High Tech Employers
The Canadian immigration law recognizes some of the challenges that employers in the high tech sector face in attracting skilled talent, in order to compete on a global scale. Our experts will discuss Canada's various immigration programs which are intended to facilitate the temporary and permanent entry of skilled talent in our high tech industry.
Our speakers will include Heather Michaud, Outreach Officer from Immigration, Refugees and Citizenship Canada, who will discuss the federal pilot programs designed to attract global talent, Stephanie Bogaert, Program Manager from BC's Provincial Nominee Program, who will describe how the provincial government has addressed current immigration challenges for the industry, and Jae-Yeon Lim, Corporate Immigration Lawyer at Fasken's Vancouver office, who will be sharing practical tips and challenges for employers as well as other immigration strategies for retaining global talent in the tech industry.
Topics covered will include:
Global Skills Strategy

Initiative

BC Provincial Nominee Program's Tech Pilot

Other work permit strategies for foreign workers in the high tech industry from the Temporary Foreign Worker Program and International Mobility Program

Practical considerations including tips and challenges for Canadian employers, employer compliance and any other logistical issues that many of B.C.'s high tech employers need to be aware of.
Finally, the panel will welcome questions as well as insights from employers on what is working well and what recommendations they have for improvement in these programs, in order that the federal and provincial government may facilitate B.C. employers in retaining skilled talent in the competitive high tech global market.
**A light lunch will be provided
---
Speaker Bios:
Heather Michaud is an outreach officer with Immigration, Refugees and Citizenship Canada (IRCC) for British Columbia and the Yukon. Her role is to demystify work permit and permanent residence programs, and explain how Canadian employers can use the immigration system to attract and retain talent, fill skills gaps in the workforce, and help drive economic growth. Outreach officers across Canada provide up-to-date information about economic immigration initiatives, including the Global Skills Strategy, International Mobility, and Express Entry. A Foreign Service officer with IRCC since 2000, Heather has served in Canada's international migration offices in Lebanon, Singapore, India, the USA, and Kenya as well as at IRCC headquarters in Ottawa. She holds a BA and MA from the University of Calgary.
Stephanie Bogaert is a program manager with the BC Provincial Nominee Program (PNP), having joined as a program advisor in 2010. She has extensive experience in employment relations and worked in the areas of human rights and employment law as an investigator and mediator for 15 years.
Stephanie is a graduate of the University of Victoria and the Justice Institute of BC's Mediation Certification program.
Jae-Yeon Lim ("Jae") practises exclusively in immigration law and represents employers from diverse industries as well as individuals and families seeking temporary and permanent relocation to Canada.
Jae's practice primarily focuses on corporate immigration. She facilitates the mobility of individuals from other countries to Canada, whether for short-term or long-term assignments, and represents various Canadian employers in diverse industries, ranging from family-owned enterprises to high-tech companies. Jae advises on employer compliance audits and provides corporate immigration planning that is tailored to the organization and its needs.
In recognition of her expertise in Canadian immigration law, Jae was appointed to the Korea Trade-Investment Promotion Agency's Global Advisory Committee. She is also a part of the Vancouver Board of Trade and the Business Council of British Columbia. Jae teaches immigration law at the University of British Columbia Extended Learning Program, and serves as an elected Member-at-Large of the Canadian Bar Association's Immigration Section Executive Committee.
---
Thank you to our event sponsors Fasken and VIATEC.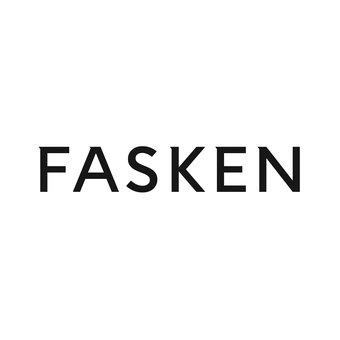 777 Fort St, Victoria, BC V8W 1H2, Canada (Shaw Conference Room)