Tech Industry Benefits Trends and 2020 Survey Results - Webinar
Benefits are a key component of attracting and retaining top talent. But how do you know if your benefits program is competitive? And what are the top issues today and tomorrow that you need to be prepared for?
Join us on October 8th for the HR Tech Group bi-annual benefits benchmarking survey results. Over 80 HR Tech Group member organizations from all sectors, participated in our 2020 survey. We'll also be presenting the results of the September COVID-19 benefit plan impact pulse survey.
Here are some of the key questions our HR Tech Group designated benefit and retirement consultants will answer:
What are the top plan changes HR tech members have implemented in the past two years?

What are the top priorities over the next two years?

How have retirement plans evolved and where are they headed?

how do your benefits costs compare to industry average costs?

What are some workplace mental health strategies that can help employees cope during these uncertain times?
---
Presenters
Ingrid Gailler, Vice President, HUB International Canada
Ingrid is a Vice President with HUB International's National Employee Benefits Practice. With over 30 years of benefits industry experience, Ingrid provides strategic consulting and thought leadership to the HR Tech Group Buying Plan and a number of our member organizations. Her broad perspective and extensive experience were instrumental in establishing the HR Tech Group Buying Plan which has led to over $3.5M in savings over the past 18 years.
Brandy Stahlbrand, GBA, LLQP, Consultant, HUB International Canada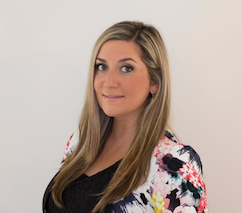 Brandy Stahlbrand is a Consultant with HUB International's National Employee Benefits Practice, located in Vancouver, BC. With 13 years in the employee benefits industry, she spent a large part of her career working for one of Canada's largest insurance companies. In that time she developed a deep expertise that benefits her clients today.
Brandy is passionate about helping her clients find meaningful results for their organization and plan for the future. She is focused on finding customized solutions to complex problems that adapt to the changing needs and priorities of her clients.
Brandy supports the ongoing management of the HR Tech Group Buying Plan and has the pleasure of consulting directly to a number of our members. She is enthusiastic about making an impact in the tech sector and setting our members up for success.
Brandy holds a Group Benefits Associate (GBA) designation and is licensed by the Insurance Council of British Columbia.
Tammy Vigue, Group Retirement Consultant, HUB International Ltd.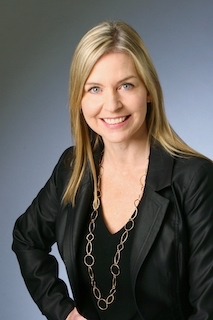 Tammy Vigue is a Consultant with HUB International's Group Retirement Practice, located in Vancouver, BC. She has over 17 years of experience working in the pension and investment industry.
Tammy began her career in financial services at a boutique brokerage firm in 1996, then progressed to sales roles at some of the top mutual fund companies in Canada. She was a Client Relationship Executive for one of the largest group retirement providers in Canada, before moving to the broker and consulting side of the industry in 2015.
As a Consultant with HUB International, Tammy works with organizations of various sizes to make saving for retirement simple and manageable. This includes plan design and governance consulting, financial wellness group education sessions, and individual advice.
Tammy believes that retirement planning is about more than numbers, and she has developed a proprietary program to address the non-financial aspects of retirement planning; helping individuals define what they are retiring TO. She was a featured speaker on this topic at the ISCEBS Employee Benefits Symposium in September 2019 in New Orleans.
In addition to her group retirement experience, Tammy has a background in psychology and coaching. She graduated from Simon Fraser University with a BA in Psychology and has completed coaching programs through Authentic Leadership Global, the Coaches Training Institute, Rhodes Wellness College and Retirement Options.